insights
Design, Strategy
•
01/09/2022
A new look website and brand identity for Cultivate
We are thrilled to welcome you to our new website!
Many months in the making, we are proud of this new space and brand identity which better represent our agency and the work we do.
Over the past four years, we have completed upwards of 150 projects for 35 clients and invite you to discover some of the recent highlights from the past 12-months in our portfolio of Work. Filter through the categories to explore samples of work and read the case studies that breakdown how we brought value to our clients.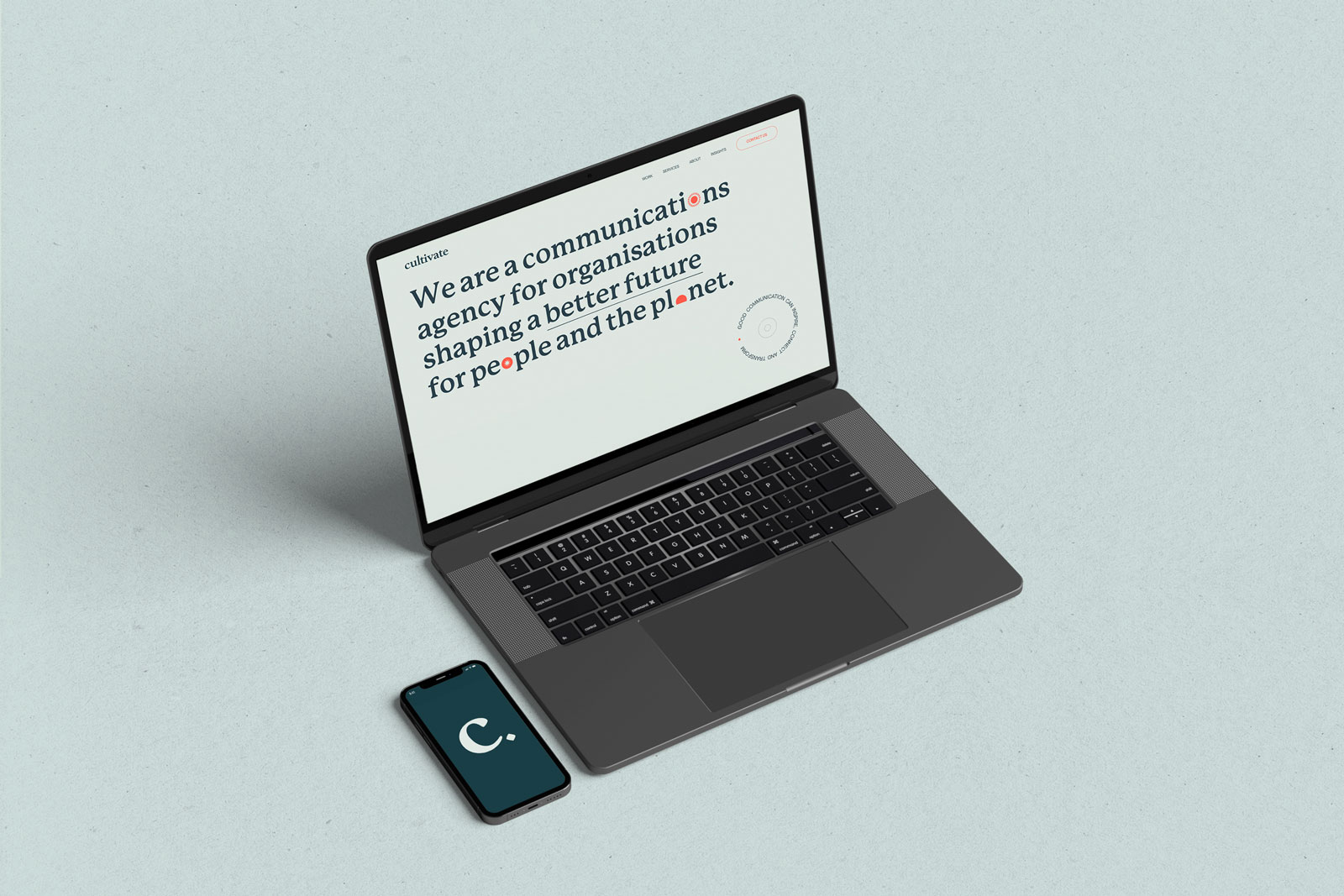 In this time, we've grown tremendously as an agency, and felt that it was time our brand caught up to reflect who we are today. We are a purpose-driven team and through this rebranding process have adopted the tagline 'Communication for a better future' to capture the essence of what drives us and the intention that underpins our work.
To read more about our team, company values and sustainability initiatives, head over to the About page.
Notably, we have partnered with Carbon Neutral to offset our emissions and with One Tree Planted to donate a portion of our sales to reforestation initiatives both in Australia and abroad. We are moving closer to announcing our new award recognising outstanding communications across the sustainable development sector and have launched a pro bono communication training program for groups in need.
As our team at Cultivate continues to grow and develop, we have expanded our service offering. Beyond our initial core services of strategy, website development, content creation, social media and graphic design, we are pouring our efforts into video production, media engagement, influencer campaigns and training for communicators and researchers alike.
I hope you will enjoy browsing our site and perhaps find inspiration and ideas in our folio of services and work – or even here, on our new blog, Insights. This space will feature regular posts from our team discussing key concepts and developments across all aspects of communication, best practice tips and industry insights specific to the sectors we work with.
Subscribe to our newsletter in the footer to be the first to hear about our upcoming announcements, featured posts from Insights and occasional updates.
Interested in working together? Get in touch to schedule a consultation call and discuss working with Cultivate.