Work
The Alliance of Bioversity International and CIAT
Website Development
Website Development
Website Development
Website Development
Website Development
Website Development
Website Development
Website Development
Website Development
Client
The Alliance of Bioversity International and CIAT
The challenge
The Alliance of Bioversity International and the International Center for Tropical Agriculture required a new website to combine the historical content of the two organisations, raise awareness about their research-based solutions, position them as an authoritative resource, and build a captivating brand.
The Alliance was created to address four major crises impacting our food system: climate change, biodiversity loss, environmental degradation and malnutrition.
Part of the web design challenge included shaping their new narrative and defining themes for presenting content and messages.
The project involved migrating and merging a variety of content from across two websites using different content management systems (Type03 and WordPress). As the project began, the new brand for the Alliance was still under development, so the website design needed to be flexible to adapt to the brand when it was final.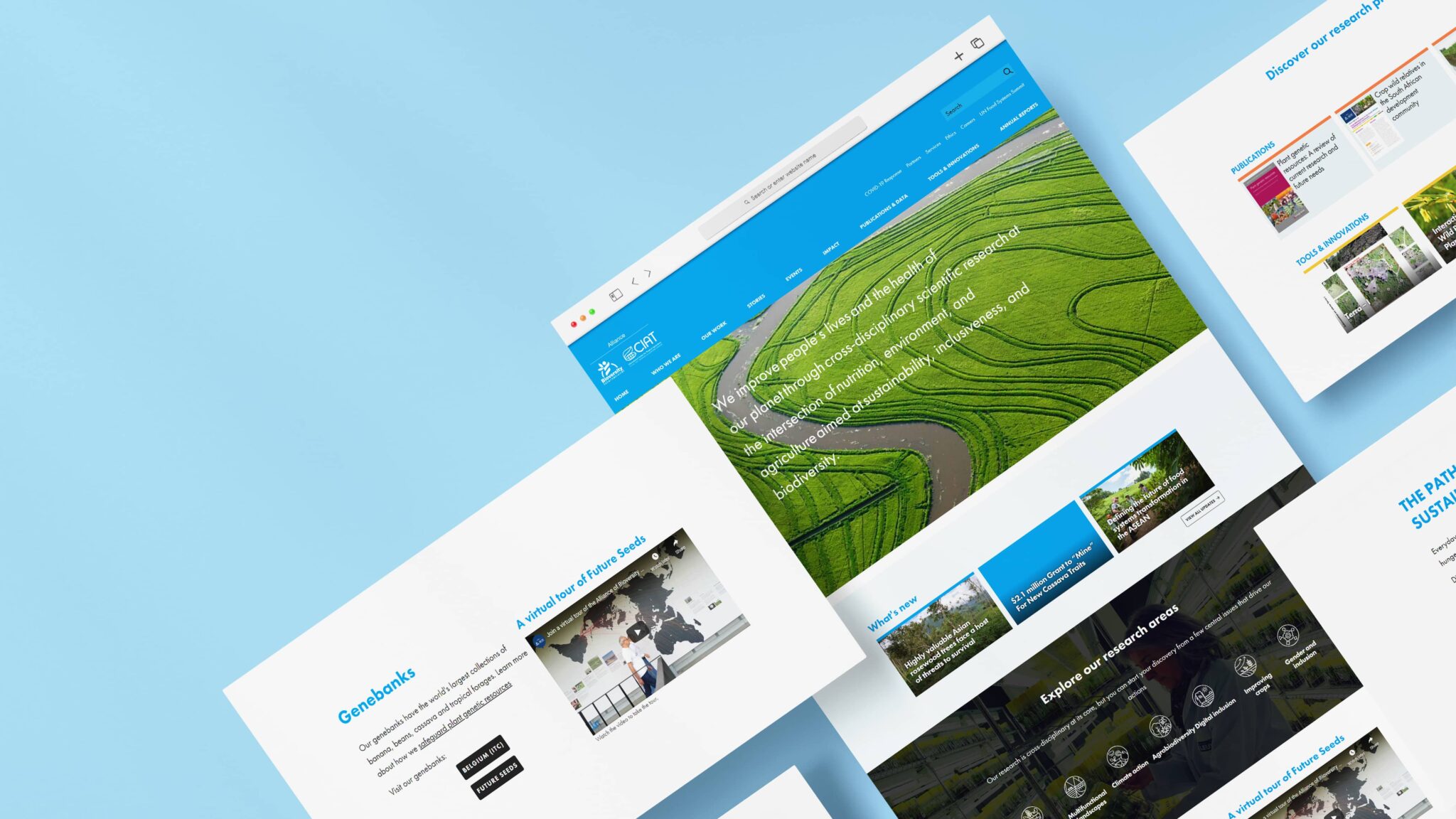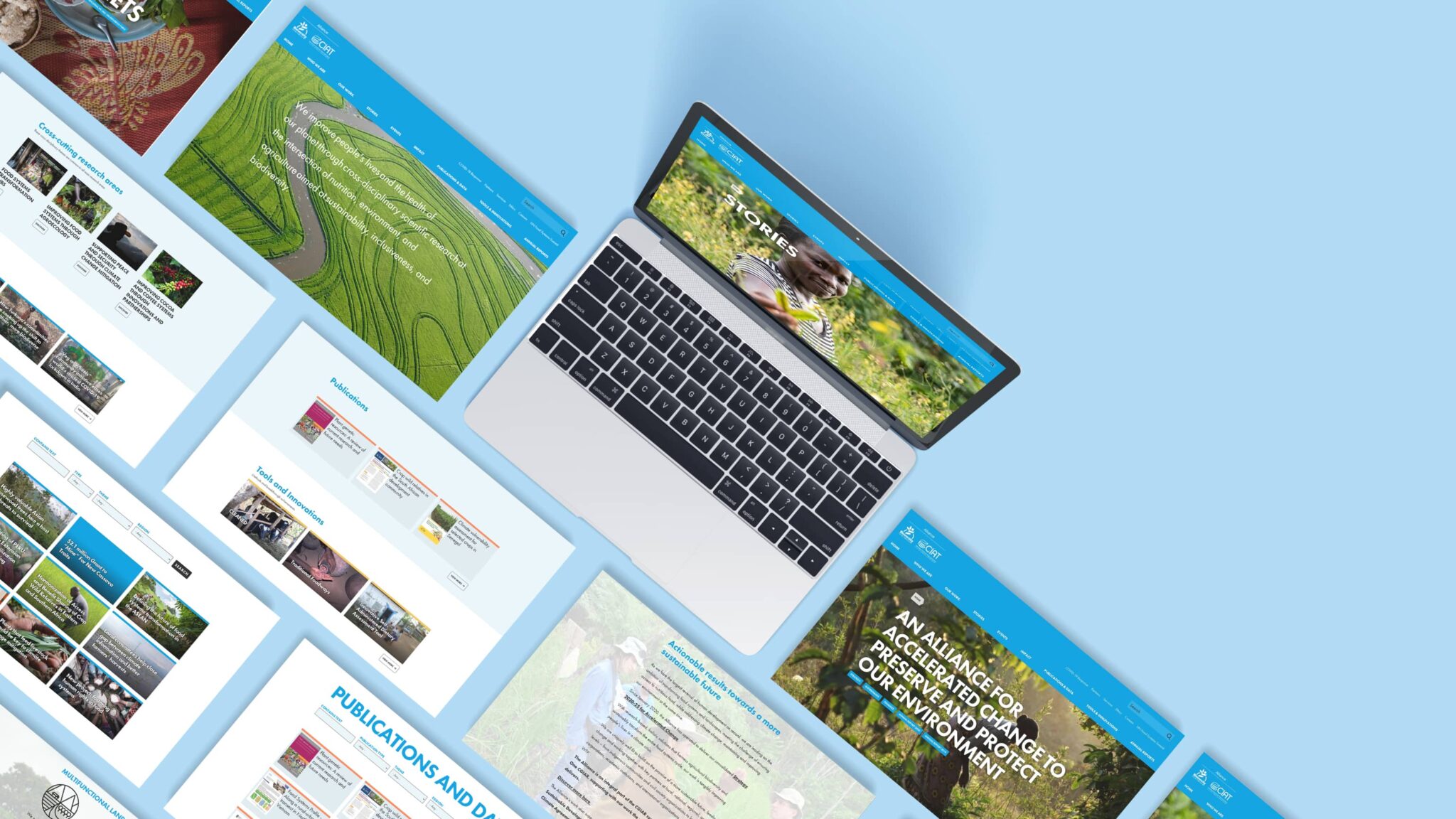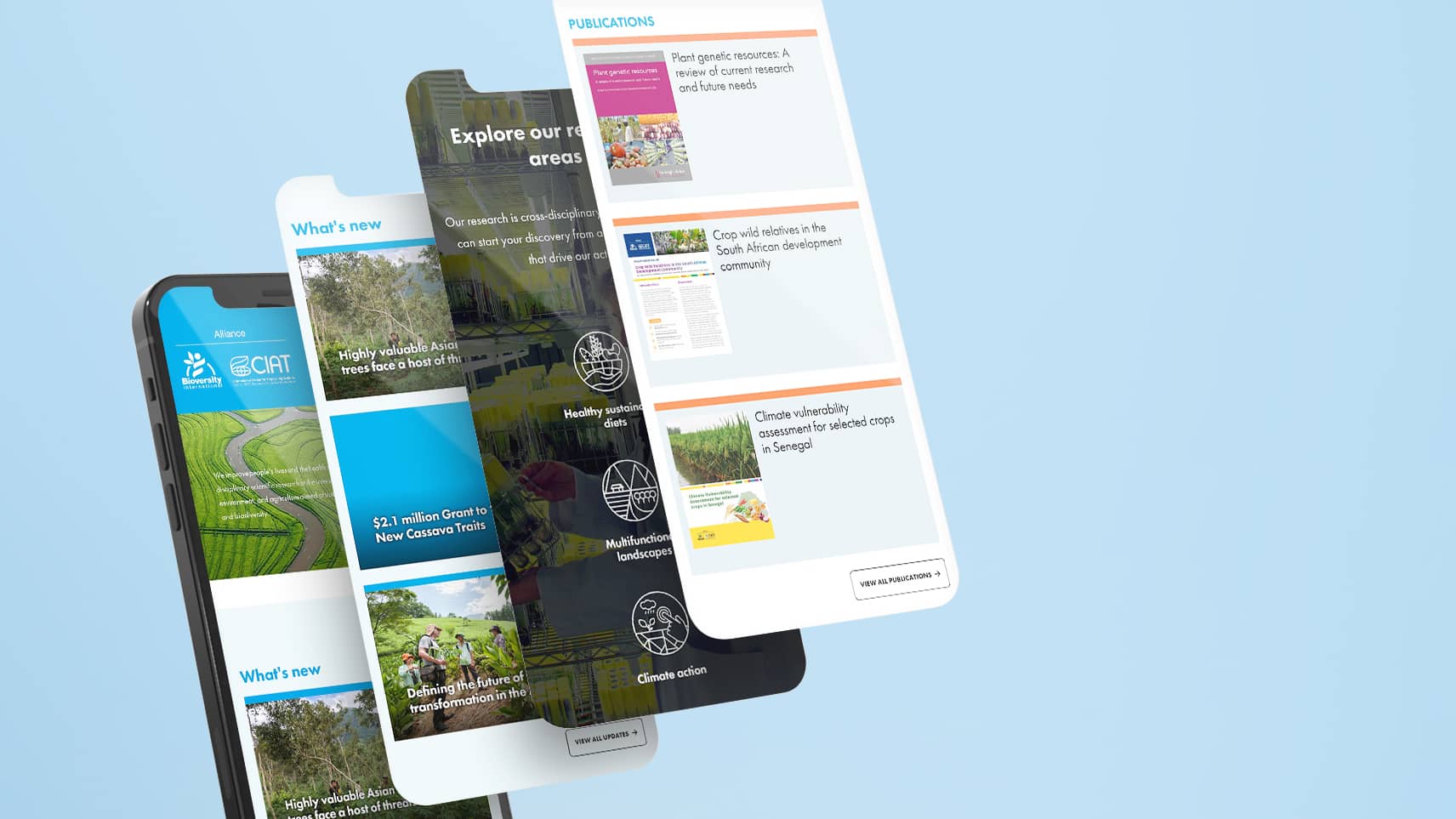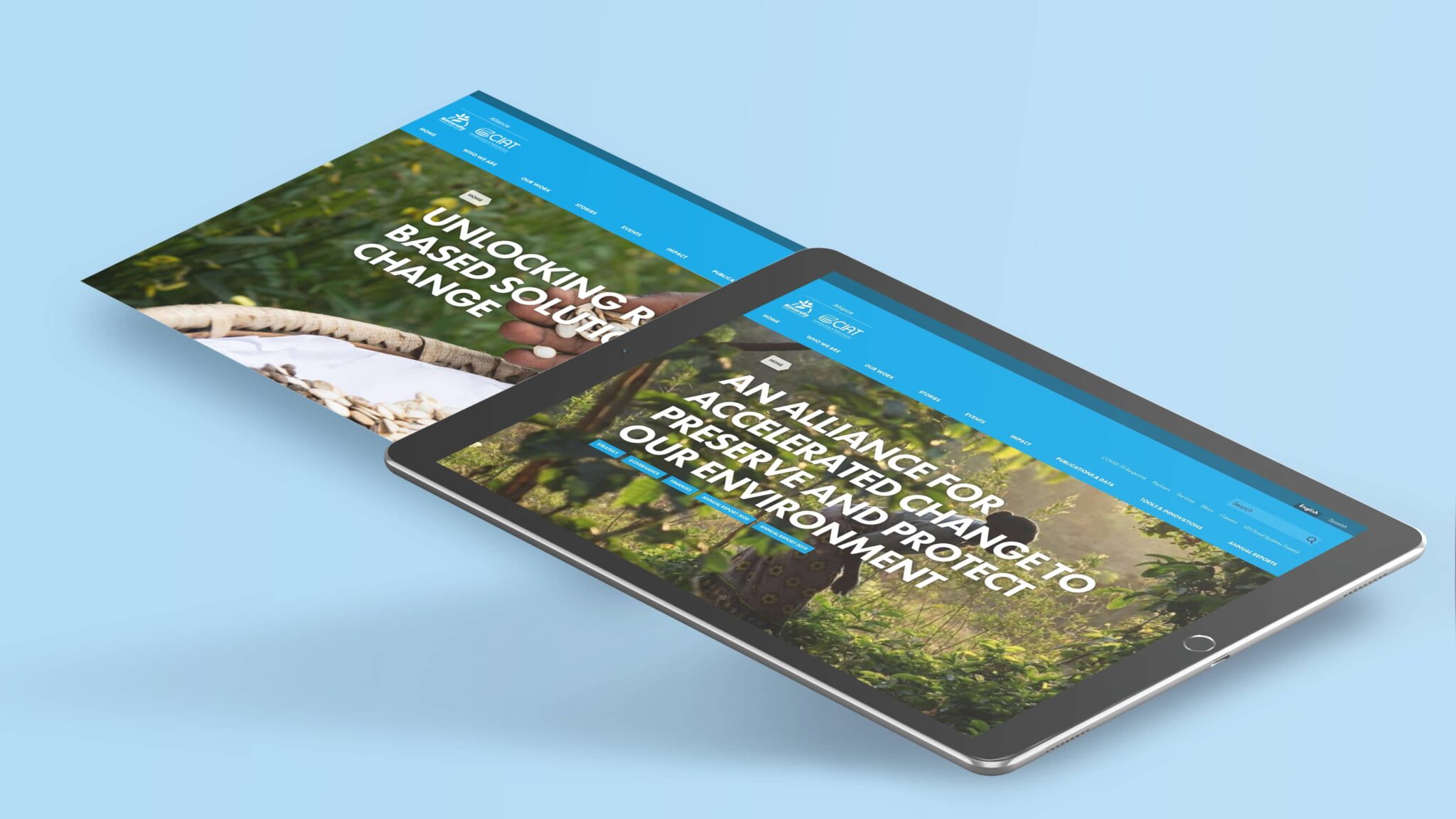 The solution
Our team took a phased approach to implement a new website quickly as the Alliance urgently needed a digital presence, while simultaneously working through the design and development of the full site.
We began with a research and discovery phase involving workshops and a communications strategy processes to ensure we captured their objectives, audiences and web users, key messages and content.
We worked with key stakeholders to shape their messages into an engaging phrase that could form the homepage opening text. This phase also included:
Google Analytics review
User interviews: internal and external stakeholders
User personas and goals
User and Alliance needs analysis
We produced an inventory of all information that could potentially be accessed through the website and used card sorting exercises to assess how the two organisations' assets could be organically merged into a coherently designed architecture.
Our design solutions included a goal-based information architecture design with effective call-to-action-triggered user flows. A considered message structure allowed us to visually and effectively communicate the core narrative, and a taxonomy-based information mapping and metadata was employed for dynamic content cross-linking.
We designed new icons for research themes and focused on full screen photographs with text overlay and vibrant colours.
The results
The website is intuitive and easy to navigate through their unified historical content.
The result is a narrative-driven and user-centric interface design and structure that encourages discovery of who the Alliance is, how they work, their research projects and outcomes.

We used Drupal as a content management solution to build a single website that allows for modules that can be used to quickly deploy annual report sub-sites or campaign landing pages in a cost-effective way. The site can grow alongside the organisation and is flexible enough to be adapted for new branding.

Ultimately, we created a central place for important audiences like donors and scientists to discover the work of the organisation and explore narrative-based communication products along with science outputs, tools and publications.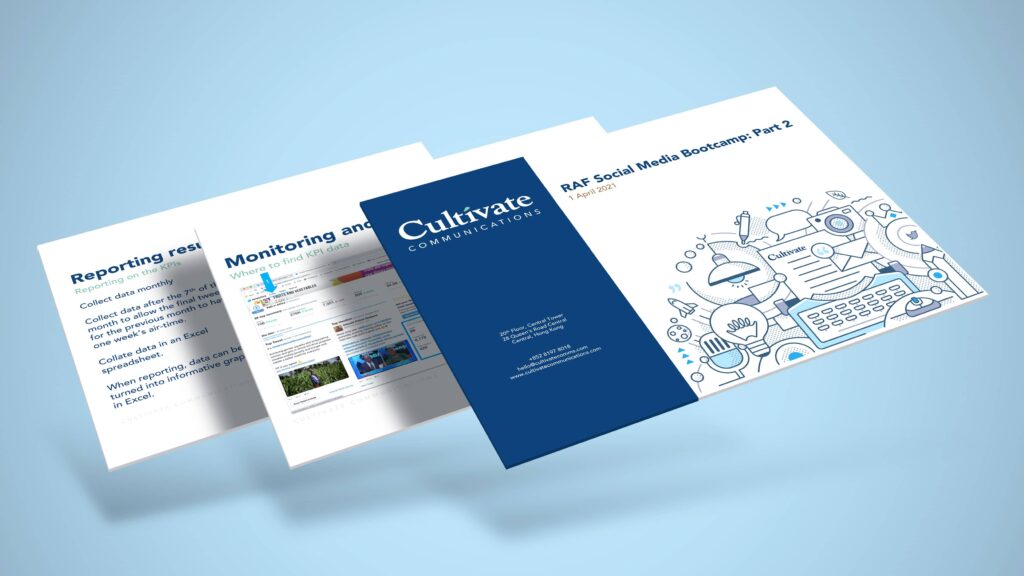 Strategy, Social, Training
Twitter Audit, Training and Management
we work with clients of all sizes
we work with clients of all sizes
we work with clients of all sizes
we work with clients of all sizes
we work with clients of all sizes
Interested in working together?
Send us a message below or to hello@cultivatecomms.com
Thanks for reaching out!We'll be in touch soon.